Congratulations to our 2023 Business Leaders of Color honorees
Nearly three years after many employers made bold pledges to support diversity, equity and inclusion following George Floyd's murder, it's appropriate to wonder -- and worry -- if we've lost some of the momentum.
That makes this year's list of the 50 Most Influential Business Leaders of Color arguably more important than the inaugural list we jointly published in 2020 because it serves as a measure of not just where we are, and how far we've come, but how much further we must go.
Don't see any, or many, names here from your industry sector or representation from some of our region's top employers? It's possible we overlooked someone. It's also possible it signifies a deeper shortcoming.
New this year, we're pleased to also publish a list of 20 Emerging Leaders, spotlighting outstanding individuals under 40. To qualify for either list, honorees had to work and/or sit on a board for a business or nonprofit physically located in Newton, Needham, Watertown, Waltham, Wellesley, Natick or Framingham.
Both lists were culled from close to 200 nominations from area businesses and individuals and selected by an eminent panel of judges, including:
Maggie Baxter, VP Programming at NBC10 Boston, NECN, and Telemundo Boston
Nicole Obi, CEO, Black Economic Council of MA
Eneida Román, CEO, Amplify Latinx
Qingjian (Q.J.) Shi, Director, Asian Business Empowerment Council, The Boston Foundation
Darryl Settles, CEO, Catalyst Ventures Development
Saleha Walsh, VP, Insource Services, Inc.
Diversity, equity and inclusion is a best business practice: enhancing recruitment, retention, innovation and fiscal performance. We urge businesses and nonprofits to tap both lists for boards, C-Suites, expert commentators and conference speakers and that the media will leverage these lists for thought leaders and experts.
Plus, those honored are just part of the story. Everyone here is connected to a larger network of individuals who may be just who your organization is looking for.
Our deepest appreciation to Direct Federal Credit Union and the additional sponsors of this initiative: Insource Services Inc., The Village Bank, Eastern Bank, Fidelity Bank, MORE Advertising, the UMass Foundation and Mark Development. Thanks also to our media sponsor NBC10 Boston and Leader Bank for underwriting our print publication.
And our hearty congratulations and thanks to our 70 honorees for your contributions to the economic, social and civic fabric of our west suburban communities.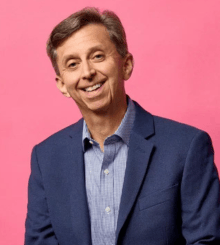 Greg Reibman
President & CEO, Charles River Regional Chamber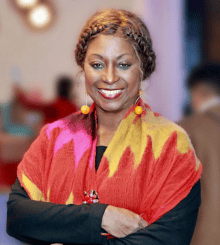 This initiative is sponsored by