Director of Membership Engagement
As the chamber's Director of Member Engagement, Tracey supports membership recruitment, engagement and retention.
A marketing communications professional with government, human services, nonprofit and professional business experience, Tracey enjoys connecting existing and future members to the networking, advocacy, visibility and educational opportunities offered by the chamber.
A Needham High School graduate and life-long area resident, Tracey is part of a family with three generations, all of whom currently live in Needham.
Tracey sits on the following Chamber committees:
Ambassadors
Wellesley Business Alliance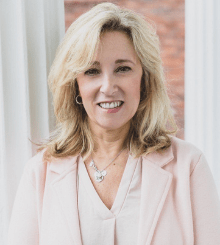 Contact Tracey
617-500-6465