The Newton-Needham Chamber is now the Charles River Regional Chamber.
Why we've changed our name
The Newton-Needham Chamber is now the Charles River Regional Chamber. We wanted to change our name to incorporate our recent expansion into Wellesley and Watertown without, frankly, ending up with something that's too long and cumbersome.
But it's bigger than that. We wanted a name that reflects our mission, our identity, our history and our future.
The Charles River flows directly through each of the communities we represent. It also connects us to Boston, the economic engine that drives our overall economy and competitiveness.
Industrial innovators first came to our western suburbs because of the Charles. The river powered our factories and mills. It served as a highway to transport our goods.
The river reflects our future too.  It's a barometer of climate change, flooding and other urgent challenges must be our shared responsibility and integral to all future policies and decisions.
While we're expanding our regional presence, our commitment to you and to our individual communities doesn't change.  Serving as the voice of our businesses and nonprofits inside city hall and town halls -- and in our unique downtowns, village centers and commercial districts – will always be a priority.
We hope our new name strikes a balance as a serious, respected entity, while friendly and approachable, just as we strive to be a welcoming, inclusive chamber.
We look forward to our continued partnership.
We've proudly been serving Newton since 1915, Needham since 1969, Watertown since 2018 and Wellesley since 2021.
Learn more
Our professional staff is here to help you, your business and our region thrive.
get in touch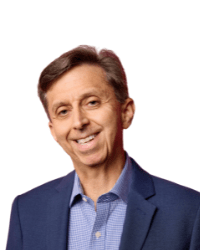 Greg Reibman
President & CEO