Greater Boston's housing shortage is holding back our businesses
According to a 2019 survey of Newton-Needham Regional Chamber members.
Sixty-one percent of our members tell us "attracting and retaining workers" is their 

number one business challenge.

Workforce worries is an even more pronounced concern for our market's largest employers: A stunning 89 percent of Newton and Needham businesses with 100-plus employees told us staffing would be critical to their 2019 success.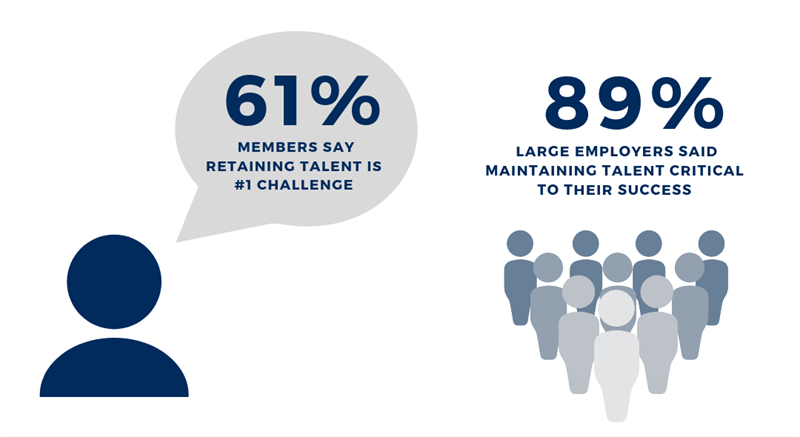 Local businesses are having trouble filling everything from high-salary tech and life sciences jobs to hourly workers for hotels and restaurants. In some instances, we've even seen businesses curtail their hours because of this worker shortage. Others have left the area altogether.
Building more housing for our workforce will benefit our businesses and keep our local economy humming. More local workers will also help alleviate congestion on our roads, which improves our carbon footprints. And it makes our region more attractive to new employers and helps grow commercial tax revenue.
It's vital that both Newton and Needham and our neighboring communities seize the opportunity to create workforce housing not just to keep businesses but to attract new companies here as well.
Employers throughout Newton and Needham are paying higher wages to keep their talent, putting them at an economic disadvantage. Workers making between $45,000 and $75,000 often face daunting commutes from Rhode Island, New Hampshire or Western Massachusetts.
Of Newton Residents Communte
Outside of Newton Daily
Of Employees at Newton Business
Commute in From Outside Newton
That's why the Newton-Needham Regional Chamber is calling on our municipal and state leaders to develop solutions to this ongoing crisis that threatens the economic stability:
We support the efforts of Newton Mayor Ruthanne Fuller and the Metropolitan Area Planning Council to develop 

185,000 units of housing by 2030.

We support the creation of affordable multifamily housing units to support the talent required to fill local jobs.
We support Governor Charlie Baker's Housing Choice Initiative which empowers cities and towns to plan for new housing production; and proposes legislative changes to deliver smart, effective zoning at the local level.